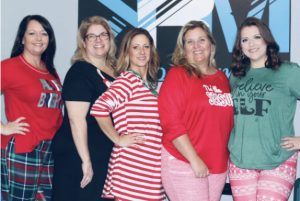 It has been a hot minute since we have had a KRM blog, amiright??? But it is a new year and we are back and better than ever!! The last blog we did have was before Christmas and Jen answered some common questions she receives from potential personal training clients. Today, we are answering your questions today about bootcamp!
What is the difference between KRM bootcamp and other online workout programs?
KRM bootcamps are live online workouts that are created and taught by me. I work with my members to decide what our goals are for the next couple of months and then I design our workouts specifically for our group goals. This help keeps everyone accountable, as we are all working towards the same goal, but you are only competing against yourself.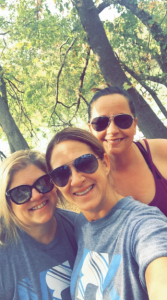 Every live workout is interactive. We see each other, we converse, we laugh, and we support one another just as if you were working out in a gym in a group class. One main difference though, is we are doing our workouts in the comfort of our home. Not only does this provide the perfect mix of comfort and community, it opens doors to accountability from all across Texas. We aren't just workout partners, these girls become your friends too as we cheer each other on in ALL aspects of life.
Lastly, live schedules may change week to week, but no matter what, you won't miss your workout because every session is recorded and emailed out to every member. This is where custom workouts meet convenience. Workouts range from HIIT to strength training to yoga! And as a bootcamp member, you get a least 16 workouts per month ranging from 30 – 60 minutes!
How do we communicate with each other?
Each KRM member is not just part of our online fitness group but are also part of a private, exclusive all women's group on Facebook. We share our triumphs, our goals, recipes, laughter, and even our 'I don't wannas.'
As your trainer, you have access to me by text, phone, email, and our private facebook group so you never feel like you're alone on this journey. One of the most important things to me is making sure you feel supported – you are never alone. At every step of your journey, we will be here to cheer you on and encourage you.
What do I need to get started with KRM Bootcamp? What should I know?
It's easy to get started. You can register on my website at www.kidsrockinmom.com
From there you will receive an email with instructions on what to do next. Schedules for the live classes are posted under the member bootcamp schedule and on our private Facebook group.
You will only need light weights and an exercise/yoga mat to get started. I always recommend a stability ball but that's not a necessity to begin. Once you've been part of KRM you may find yourself wanting to add to your exercise equipment (like heavier weights as you become stronger, resistance bands, or medicine balls of different weights).
But the most important thing you need is a desire for more.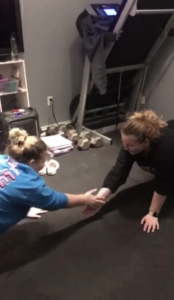 You should know that we all have days that we can't fit in anything extra in our day much less a workout. Somedays it feels impossible. But with KRM, on the days where you don't feel motivated, that is where our community comes into play. They remind you of how strong you are, how badly you want to reach your goals, and that you are made to do hard things. You never regret a workout. You only regret not doing it.
This KRM community changed the way I approach workout – in fact, I look forward to it now. Well, for the most part. All I know is that if I would have started out this journey by myself, I wouldn't have made it this far. These ladies keep me going and I am forever grateful for their encouragement and support. So if this sounds like something you are craving too, come sit down with us – you are welcomed here.
You've got this,
Mikayla