I have had the same song on repeat in my head for weeks, and it goes a little something like this:
"You might have a mom, she might be the bomb, but ain't nobody got a mom like mine. Her love's 'til the end, she's my best friend. Ain't nobody got a mom like mine… She's loving me, loving me, loving me, loving me, love – she loves me like nobody else. I'm telling you, telling you, telling you, telling you all – she taught me how to love myself."  ~ Mom, Meghan Trainor ~
These words hit me right in the heart, because I have never heard more true words: "she taught me how to love myself."
I have said it once and I will say it again, I have never had a problem being confident – independent of size, age, clothes, hair color, whatever… my mom planted a love in my heart big enough for the both of us since day one. My mom grew up in a relationship with her body that was less than positive, and certainly wasn't full of love – she was open/honest with me about this because she desperately wanted a different mindset for me. So in the moments where I struggled looking at myself in the mirror (much like every woman does), I still saw nothing but love and perfection, because that is what she instilled in my heart.
When I decided to put my health as a priority, it wasn't because I hated myself – it was because I loved myself so much that I heard that still, small whisper saying that I deserved to be strong and healthy (in addition to so very loved).
A mother's love is quite unexplainable… it forms long before we are ever brought into existence and it lasts long after they are gone. You can feel it in the childhood snuggles, the teenage frustrations, growing up and starting a family of your own, and in the smallest little reminders (or GOD WINKS as I like to call them) long after they leave this earth.
So to all the moms out there, thank you! We love you and celebrate you today.
Did you know the majority of KRM members are moms?
In fact, in honor of Mother's Day, a few of our KRM members (and/or their daughters) have a little something to say….
__________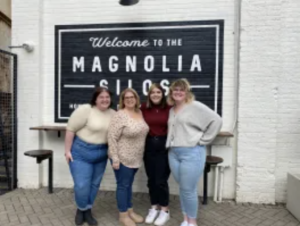 "My mom joined KRM awhile ago. I was already out of the house with bad eating habits, some bad health diagnoses, and had made it to the other side of an eating disorder. She went in and did some WORK! I was so proud of her and eventually found myself frustrated and ready to make some changes. I joined KRM and then immediately lost my job. My mom was so determined to help me see what she had changed that she continues to pay for my subscription so that I have the chance to turn things around. I appreciate her sacrifices for me both then and now! Love you, mom. Happy Mother's Day."
~  Kaitlyn C. , a fellow KRM Member & Daughter to KRM Member Kathleen B.  ~
__________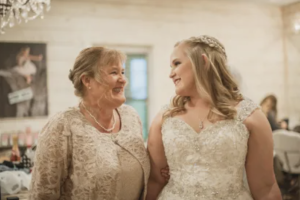 "My mom has always been one of my biggest supporters, and for that I will never be able to thank her enough. She has been cheering me on my whole life, but especially now during my journey to become healthier. She is always there to encourage me and push me when I need it. I wouldn't be the woman I am today without her. I love you Mom, Happy Mother's Day."  ~  Mandy H., a fellow KRM Member and daughter to Debbie B.  ~
__________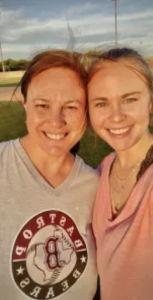 "MOM. My best friend, my biggest supporter, the best listener, the one who knows me better than I know myself. You are my lifeline, the one who loves her children endlessly, and the one I am so blessed and beyond thankful to call my mother. Your hard work inspires me all the time and I couldn't be more proud of you. Thank you for everything you do, and the love you give day in and day out. I wouldn't be where I am without you. Happy Mother's Day."  ~  Kinsey A., daughter to KRM Member Jennifer A.  ~
_________
"All that I am, or ever hope to be, I owe to my mom. My mom is my best friend and greatest role model. She has taught me so much, I could never list it all. She has taught me to be strong and kind every single day. She pushes me out of my comfort zone and has encouraged me to have fun in every moment. Because of her, I've learned that 'we get better looking everyday', and to live life to its fullest. She keeps me healthy and strong, both mentally and physically, and I couldn't think of anyone more amazing than her. I am so thankful to have her in my life, and I love and appreciate her more than she will ever know. I love you, Mom! Happy Mother's Day!!!  ~ Brandyn, daughter to KRM Owner Jennifer T.  ~ 
__________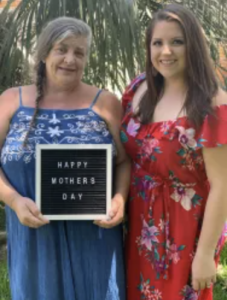 Mom, I love you more than words could possibly describe. I only hope that one day I can love my children at least half as much as you do. You inspire me and your unending encouragement is sometimes the only thing that keeps my head afloat. Everything I have done and everything I am is a reflection of your fierce love and big heart. I hope you never forget how special you are to me. Happy Mother's Day.  ~  Love, Your Daughter  ~