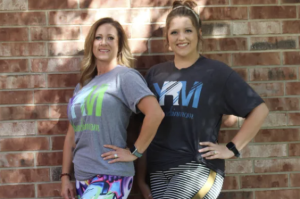 When I was contemplating hiring a personal trainer, so many things ran through my mind. Things like "I would feel more comfortable with a woman – I don't want a male to be my personal trainer. Is it worth the investment? Busy gyms intimidate me, I wonder if I could come in really early or really late to avoid the looks. How far is 'too far gone' when it comes to my health?"
When a friend of mine suggested Jennifer as a personal trainer, I had a whole list of objections and questions ready to throw at her, secretly hoping she wouldn't be a good fit so I could just stay comfortable… but if I was being honest, I was tired of being comfortable. I wanted to change. And turns out, Jennifer was just what I needed. If you find yourself looking for change but are overwhelmed with all the possibilities, keep reading – Jennifer answered some questions you might be asking.
What do I need to get started with KRM Personal Training? What should I know?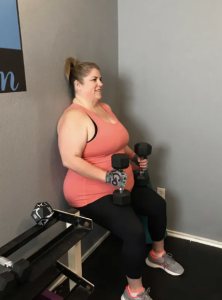 That is easy — you simply need yourself and a desire for more!
Each potential client begins with a phone consultation where we discuss what the client is wanting out of a workout program and what they are wanting from a personal trainer. From there, we will set up a free consult where they can come by and see the workout space, discuss schedule, and go over rates. If they decide to start on their fitness journey with me we will discuss in more detail about goals and their life. This includes the BEST way to tackle their goals head-on, why they are wanting to do this, where they want to end up, and some basic life info about themselves. I provide my clients with a health questionnaire along with some simple questions that will help me assist when making their workout program. We will schedule their first session during this consultation.
The first workout with me will consist of a fit test, record weight and body measurements, and take their beginning pictures. From there, we will jump right into their journey and go over some key points for success.
Gym XYZ or Online Program XYZ is cheaper – why should I choose KRM?
First and foremost, because I am self-employed and train out of my home gym, there are NO monthly membership fees, binding contracts, or any sneaky added fees. You simply pay for your sessions and THAT IS IT! In fact, we take it a step further and offer you a unique opportunity to pair personal training with bootcamp-style workouts. When you join KRM as a PT client, you get one on one training with me every week, plus you also get the bootcamp workouts complimentary each month (a $75 value)!! You can't find a two-in-one option like this anywhere else, and it truly sets you up for success!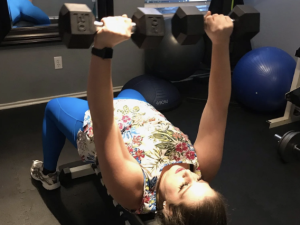 I know there are bigger gyms, chains, and other trainers that someone could choose. With other gyms, you never truly get that personalized relationship. You meet with your trainer for your sessions and then do not see or hear from them again until your next session. I believe that for every client to be successful, they need someone they have access to outside their 1 or 2 workouts a week. Every client's journey is my journey – and I want to be there for them every step of the way. All of my clients have my personal phone number, where they can call or text me at any time for nutritional guidance, fitness questions, or issues they may be having (like sore muscles). I have even received multiple texts like "Jen, I am out to eat with my husband tonight – which is a healthier option X or Y?"
KRM is not just me as the trainer, but we have an exclusive online community of women supporting women. This community is composed of personal training clients and my bootcamp ladies. We share success stories and 'I didn't do so good' stories. We share recipes, laughs, and some of our favorite things outside of workouts. And most importantly, we motivate each other, we talk each other up, and we cheer each other on. We have all become friends even if some haven't met in person. With our KRM community behind you you can't fail!
What are some key takeaways of your PT clients?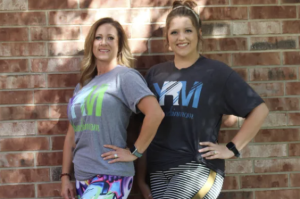 My clients come to me because they need help on some level. They may not know how to build healthy relationships with food or have the motivation to make themselves workout. Some just don't even know where to begin. I'm not only here to make a workout program and provide nutritional guidance, but I am here to help them dig deep and grow in more than just a physical way. I want them to learn how and why we do the things we do in the gym and apply that same philosophy when they go home. I want to set them up for a time they may not be with me, so they have the best chance to continue on their own. If my clients learn everything they can then I know I am giving them the BEST opportunity to sustain this lifestyle for the rest of their life.
So if you are looking for a sign, here it is. I chose to shop small and support a local mom living her dream – helping others. In return, she helped me achieve mine. I will forever be grateful I stumbled onto KRM and I can't recommend Jen's personal training and bootcamp enough.
Have questions? Send them our way! Don't be stuck in a 2020 state of mind, take that leap today to reserve your personal training spot for the new year – space is limited and filling up quickly.
Until then…
You've got this,
Mikayla